More about Keep This Cracker…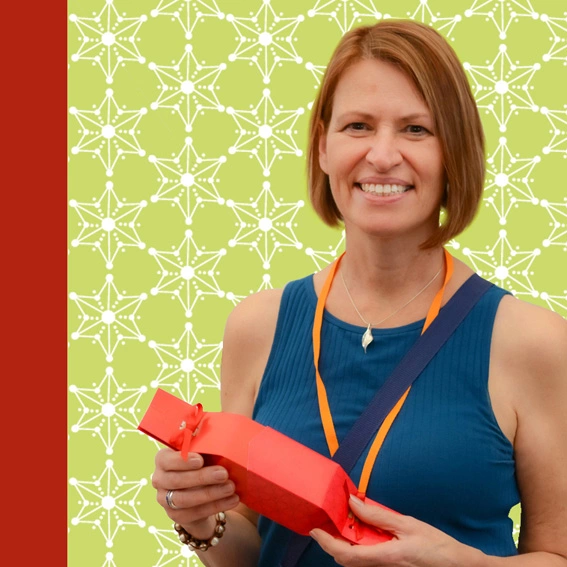 Hi, I am Bea Thackeray designer and inventor of the Reusable Christmas Cracker, you can pull.
Never one to shy away from a challenge, I wanted to see if it was possible to make a paper Party Cracker you could reuse. With a flash of inspiration and a pile of prototypes later, I launched my first collection in July 2013. Since then I've been continually innovating and improving my offering and finding even more ways to be eco-friendly. Keep This Cracker has been plastic free since 2019.
See my blog if you'd like to learn more about how and why I came up with this idea, at a time when there was little interest in 're-using' anything, least of all Christmas Crackers! Feel free to read my full bio on LinkedIn too, tap on the social media link below.
Photo by Alice and Anna of 'In The Right Light Photography'. Taken at the 'Sustainability Show', London.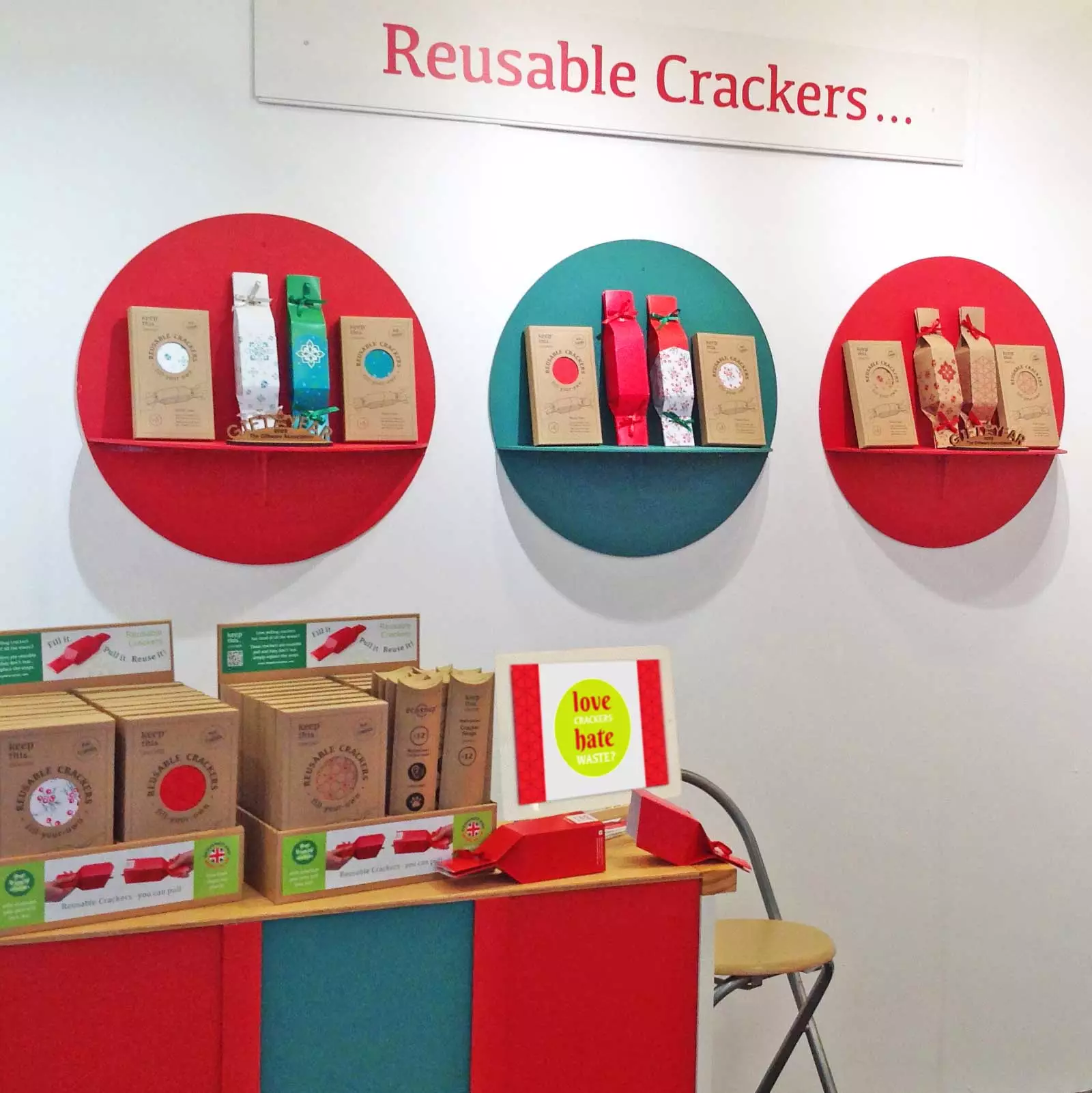 Our new Keep This Cracker trade stand
It was good to be back at Home & Gift, thank you to everyone who visited our stand. I hope you enjoyed the fair. It was a welcome return for Keep This Cracker as it's been a few years since our last trade event, pre-pandemic in fact.
It was proof that times are changing as concern over waste and climate change are now on everyone's agenda. I was delighted with the positive response and encouraging comments from so many visitors. It's what keeps us going.
The new Keep This Cracker stand at the Home & Gift Buyers Fair, Harrogate, UK.
'Keep This Cracker' is a finalist in three awards.
'Gift of the Year' Highly Commended in two categories, 'Ethical Product', and 'Festive & Occasions'.
'Small Awards' – Sole to Sole
'Stationery Matters' – Gift Packaging & Wrap
Here's my pitch filmed at the International Gift Fair (Birmingham NEC). See if I managed to beat the clock and check out what the judges thought!
My business was called ' Keep This Design'. This is before I updated it. You can find out why in my blog 'Why change a business name'.